Shopping Cart
Your Cart is Empty
Thank you for your business!
You should be receiving an order confirmation from Paypal shortly.
Exit Shopping Cart
Welcome to the website of the Ipswich branch of the Ulysses Club Inc., created to provide information on our activities for interested parties and members. If you are interested, contact the President, Peter Jones, 0458 881 962
Your 2021 / 2022 New Committee
Committee from Left to Right
Glen Oliver (Ollie) - Ride Co Ordinator, Tom Millwood (Bully) - Welfare Officer, Susan Schmidt (Sue) - Raffles Co Ordinator, Ross Schmidt (Crash) - Vice President, Bernie Scales (Scalesy) - Treasurer, Peter Jones (Chopper) - President, Sue Jones (Yakky) - Secretary,, Jim Ashdown (Jaffa) - Membership Officer, James Mc Colm (Windsucker) - Sheriff, Dianne Scales (Dinky Di) - Communications Officer & Regalia and Kylie Millwood (Special K) - Newsletter Editor.
New (and old) stuff for sale at the Gearshop
Ipswich branch meets at the IPPY
The first Friday in the month at 7 pm.
If that Friday is a public holiday then we meet the following Friday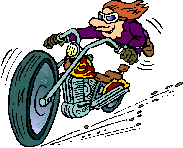 Check out the "Calendar" pages for these & other events.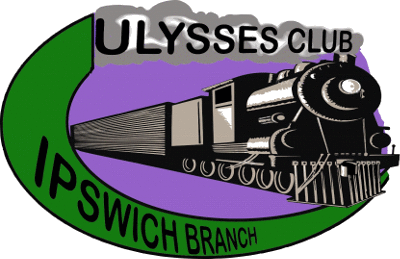 Click on image to see the committee
Great news Ipswich Ulysses Members.
We can now take card payments at branch information nights and at most rides.
This means regalia, raffles and other fundraiser payments can now be done with a simple tap of your card. There are no fees for members.
Transactions cost the Branch 1.9% ($1.90 per $100) the Regalia and Raffle funds will easily cover the fee we incur. For our members it's alot cheaper than using ATM facilities at the Ippy Sports Club for example. ($2.80 per transaction) .
A Ulysses Club patch can be displayed on the back of a riding jacket or vest as long as there are no other badges, patches or name badge/rocker on the back of the jacket or vest. If there is no Ulysses patch, you can put any badge you like on your jacket or vest.
It's important to note that an agreement has been reached with the outlaw clubs that allows the wearing of just our club logo on the back of riding jackets/vests. If individual members choose to add any other badges or name tags to their jacket/vest they are considered to be in breech of the ruling and their membership will be terminated.
Membership of this website is by invitation only but visitors are welcome to browse our website.
As a non member, there are some pages you can't see.
Website of the Ulysses Club Inc. Ipswich Branch. (Main website at www.ipswich.ulyssesclub.org)
This website is for the use of the members of this branch, Ipswich, and to Ulysses members or potential Ulysses members. Any former participants with Ipswich branch who have moved on and are no longer taking part in meetings, rides or events, will have their status changed to limited members. (They will be reinstated to full membership if & when they once again join us on events and or rides.)
The webmaster reserves the right to monitor and edit this site.
The webmaster and committee accept no responsibility for any accidental misrepresentation or factual errors which may inadvertently appear in these pages. Comments by contributors reflect their own views and do not necessarily reflect the official opinion of the Ipswich branch of the Ulysses Club Inc.
/